Image Guided Surgery
Monitor view of surgery
Wellington S. Tichenor, M. D.
New York, New York
Because the image below is a large file, we suggest not trying to print it unless you have a network printer.

The following is an actual image taken at the time of surgery.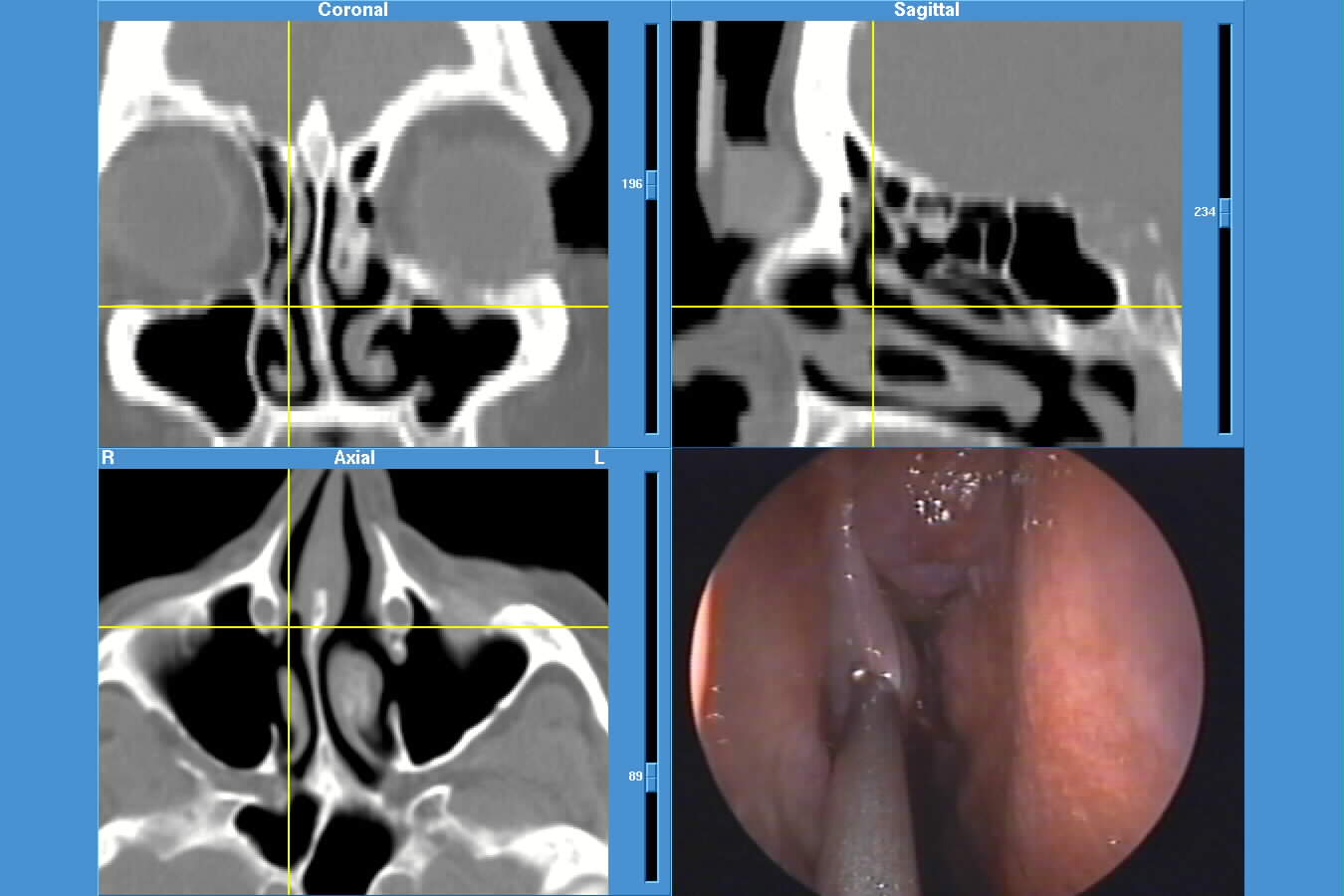 The CT scan images represent the coronal and reconstructed sagittal and axial views. The probe is at the level of the middle turbinate. As you can see, the cross-hairs indicate exactly where the probe is on each of the coronal,sagittal and axial views.
If you would like more information about the Instatrak system, please go to the GE Medical website.
From here we would suggest going to the:

Update on Sinusitis, Allergy and Asthma

or

The contents of sinuses.com © 1997-2007 by Wellington S. Tichenor, M.D. Lasted updated April 22, 2007. Reproduction for educational, not-for-profit purposes is permitted if this source is credited and the author of this website is notified of any reproduction for other than personal use. If used on the internet, a link would be appreciated.
T of C|What is Sinusitis|Treatment Regimen|FAQ|For MD's|Allergy|Asthma| Bookmarks|E-Mail